Story
The story follows the adventures of both characters, switching from one to the other from mission to mission.
In the opening, the narrator tells the legend of treasure of Aztecs, which was allegedly meant as ransom for Montezuma held hostage by conquistadors.
The treasure was lost long ago and never found again. Nevertheless,
many daring souls set out to retrieve the riches of Aztec Empire, but
the treasure is rumored to be cursed and anyone looking for it will
find nothing but death.
One of the protagonists
begins the story with his recount of his past life. His name is simply
Billy; since he has no idea who his father was, he has no real last
name. His mother gave him a medallion
in his early childhood which had a candle on it, however, so the other
kids nicknamed him 'Billy Candle'. Due to his Mexican ancestry, he
suffered racial prejudice
from the local population. He especially hated his stepfather Thomas
who beat him every day. Billy soon had enough of it and left town to go
after the rumored treasure of Aztecs, but after two years of fruitless
searches he found nothing. So Candle finally returned to his hometown
of Hope to see his mother. Unfortunately, he is greeted by the sight of
his dead mother, lying underneath the words "Call of Juarez" written in
blood. Whilst he is there, he is spotted by the other protagonist
Reverend Ray (essentially Billy's antagonist at first as he works
against him). On seeing Billy standing over his dead mother, the
reverend presumes that Billy is the murderer; a view which is
encouraged by the fact that Billy runs from him in fear, rather than
claiming his innocence. The reverend decides that it is duty as God's
emissary to track down and kill Billy for the crime.
The story unfolds from the two different points of view, with Billy
Candle attempting to clear his name whilst on the run, and the Reverend
Ray in hot pursuit, only slowing to take part in violent skirmishes and
confrontations that block his path.
Screenshots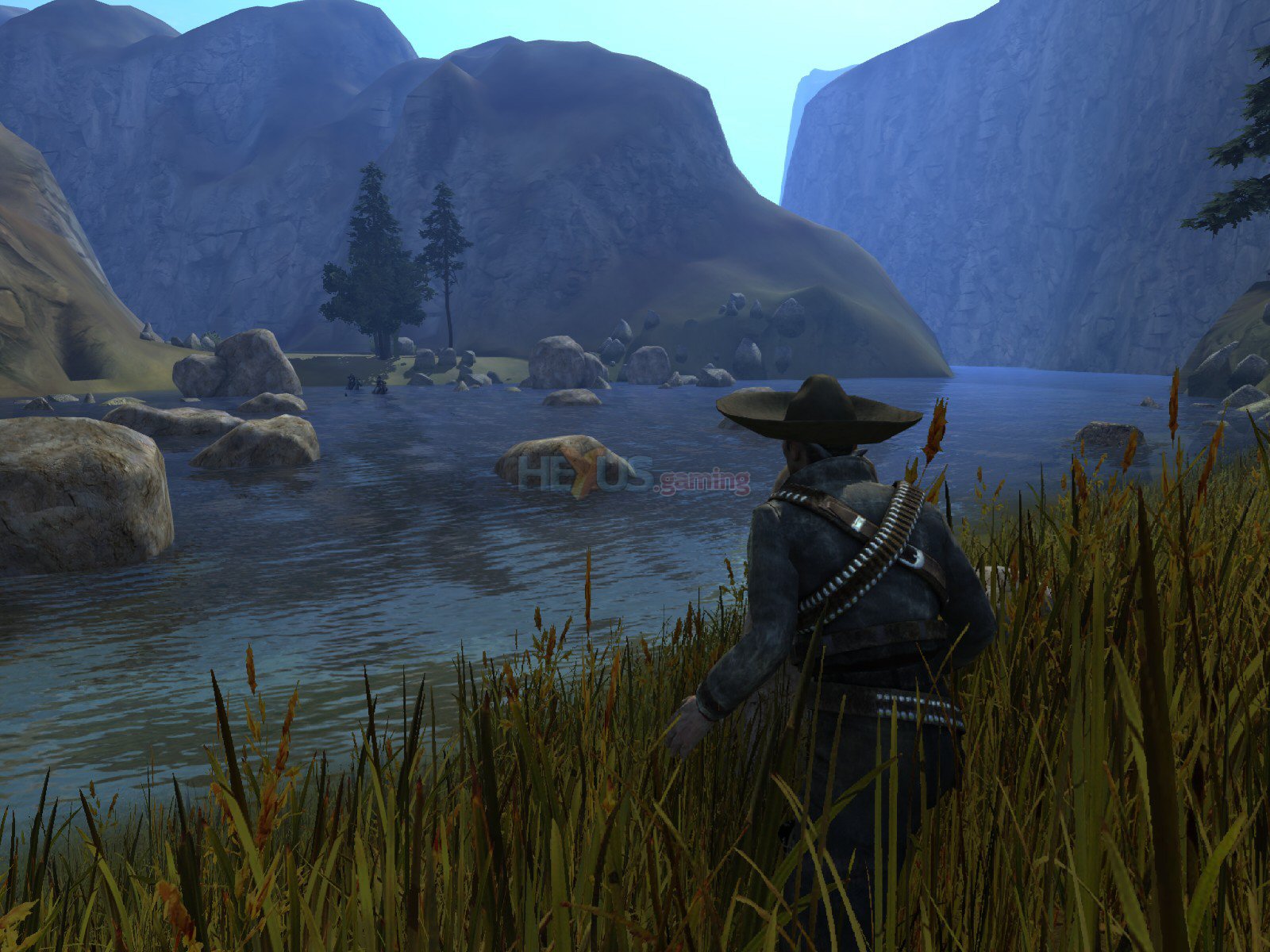 Download:
Code:

http://rapidshare.com/files/45037534/C.O.J_www.fulloyunindir.com_showmen.part01.rar
http://rapidshare.com/files/45047700/C.O.J_www.fulloyunindir.com_showmen.part02.rar
http://rapidshare.com/files/45055748/C.O.J_www.fulloyunindir.com_showmen.part03.rar
http://rapidshare.com/files/45064745/C.O.J_www.fulloyunindir.com_showmen.part04.rar
http://rapidshare.com/files/45074159/C.O.J_www.fulloyunindir.com_showmen.part05.rar
http://rapidshare.com/files/45082276/C.O.J_www.fulloyunindir.com_showmen.part06.rar
http://rapidshare.com/files/45088959/C.O.J_www.fulloyunindir.com_showmen.part07.rar
http://rapidshare.com/files/45095137/C.O.J_www.fulloyunindir.com_showmen.part08.rar
http://rapidshare.com/files/45115755/C.O.J_www.fulloyunindir.com_showmen.part09.rar
http://rapidshare.com/files/45158129/C.O.J_www.fulloyunindir.com_showmen.part10.rar
http://rapidshare.com/files/45169331/C.O.J_www.fulloyunindir.com_showmen.part11.rar
http://rapidshare.com/files/45180530/C.O.J_www.fulloyunindir.com_showmen.part12.rar
http://rapidshare.com/files/45191997/C.O.J_www.fulloyunindir.com_showmen.part13.rar
http://rapidshare.com/files/45201693/C.O.J_www.fulloyunindir.com_showmen.part14.rar
http://rapidshare.com/files/45213640/C.O.J_www.fulloyunindir.com_showmen.part15.rar
http://rapidshare.com/files/45224714/C.O.J_www.fulloyunindir.com_showmen.part16.rar
http://rapidshare.com/files/45235348/C.O.J_www.fulloyunindir.com_showmen.part17.rar
http://rapidshare.com/files/45247816/C.O.J_www.fulloyunindir.com_showmen.part18.rar
http://rapidshare.com/files/45256522/C.O.J_www.fulloyunindir.com_showmen.part19.rar
http://rapidshare.com/files/45260783/C.O.J_www.fulloyunindir.com_showmen.part20.rar
R|F Worthful





Number of posts

: 50


Age

: 27


Points

:




Registration date :

2008-03-27




---
Permissions in this forum:
You
cannot
reply to topics in this forum